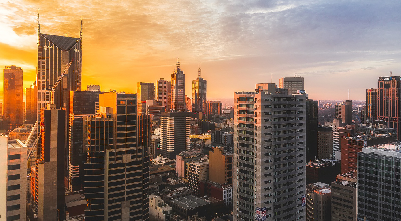 Victoria is known for its stability, healthcare, culture and environment, education and infrastructure. Melbourne is the capital and most populous city in Victoria. Studying in Melbourne will provide students with security, as well as the opportunity to live in a multi-cultural city. People from over 200 countries call Melbourne and Victoria their home. This resulted in the exposure of various cultures through festivals, events, and performances.
Many Australian landmarks such as the Melbourne Cricket Ground, the National Gallery of Victoria and the World Heritage-listed Royal Exhibition Building are all located in Melbourne. More recently, it has been recognised as a UNESCO City of Literature and a global center for street art, live music and theatre. Additionally, it hosts major annual international events such as the Australian Grand Prix, the Australian Open and the Melbourne Cup, and also hosted the 2006 Commonwealth Games.
Melbourne is home to many world class universities and institutions. International students who are looking for quality education will be presented with many options in Melbourne. Whether your study involves research, technical training, English language or business you'll not be disappointed by the institutions in Melbourne.
Melbourne is the best student city in Australia and the third best student city in the world, according to the prestigious QS Best Student Cities 2019. Key features such as its high
standard and quality of living, vibrant multicultural society and social inclusion attracted 200,000 international students to Victoria in 2017.
As an international student, you will be able to experience various international culture from Melbourne's abundant cultural events. Furthermore, its highly regarded security will give you a peace of mind whilst studying.
Victoria by numbers*
VIC Population – 6,359,000.
Melbourne Population – 4.9 million people.
Aboriginal and Torres Strait Islanders account for 0.8 percent of the Victorian population.
The top five languages (Other than English) – Mandarin, Italian, Greek, Vietnamese, and Arabic.
The top five countries of birth (other than Australia) – England, New Zealand, India, South Africa and Philippines.
Victoria is Australia's most densely populated state, having the smallest mainland state but second most population in Australia.
Cost of living in Melbourne VIC (Per Week)
Average Accommodation costs: AUD $200-300 (Shared House or Apartment)
Public Transport: AUD $20-$50
Food: AUD $60-$100
Schooling Obligations for Dependants
Where school aged children are included in your student visa application, schooling costs of AUD8,000 per year for each child will need to be added to the amount of funds that is required. This amount is the minimum required for a visa application only and you are responsible for researching schooling costs, which may vary widely between states, territories and schools in Australia.
You do not have to provide evidence of schooling costs if you are:
A PhD student and can show you have enrolled your child in an Australian government school where the fees have been waived
Received an Australian Commonwealth Government scholarship, including Foreign Affairs and Defence sponsored students, and you can show you have enrolled your child in a government school where the fees have been waived.
(Source: Department of Home Affairs)
For the private schools in Victoria information can be obtained directly from: Private Schools Directory:
https://www.privateschoolsdirectory.com.au/melbourne-schools.php
For more information, contact APEIRO INSTITUTE atinfo@apeiroinstitute.edu.au
The Department of Immigration and Border Protection has financial requirements you must meet in order to receive a student visa for Australia. As of October 2019, the 12 month living cost is estimated at $21,041 per year for a single Individual. For more information on the latest requirements and costs refer to https://www.studyinaustralia.gov.au/english/live-in-australia/living-costs