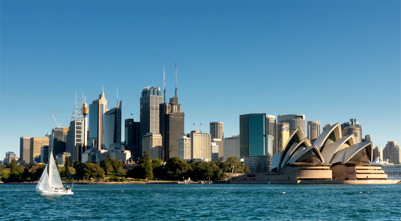 Why AUSTRALIA?
Australia is a leading global education powerhouse with some of the best facilities and educators, providing local and international students with a range of quality study options. Australia has the third-highest number of international students, behind only the United Kingdom and the United States despite having a low population of 23 million. Australia has 7 of the top 100 universities around the globe and delivers over 22,000 courses through 1,100 institutions.
We are the 4th happiest country in the world and have five of the 30 best cities in the world for students. Living in Australia will be a new experience, but there are support services available to help make adjusting to life in Australis easier.
When most people think of Australia, they see wide open spaces of an outback bus, kangaroos, koalas, and clean air and water. However, Australia has so much more to offer than just that! Many international students chose to study in Australia because of its friendly, and high standard of living. No matter what type of study you are doing in Australia, whether you are here for a few months or a few years, some research and planning will help you have a safe and rewarding study experience.
Australia's standard of living is amongst the highest in the world. Living expenses and tuition costs are considerably lower in Australia than they are in the United States and the United Kingdom. International students are able to work part-time up to 20 hours per week while they study, allowing them to offset their living costs.

Australia by numbers*
Population – 23,000,000+ (47% born outside of Australia)
Currency – Australian Dollar
Aboriginal and Torres Strait Islanders account for 3.1 percent of the Western Australian population
The top five countries of birth (other than Australia) – England, China, India, New Zealand, and the Philippines
Total area – 7,692,024 km2 (As big as the United States)